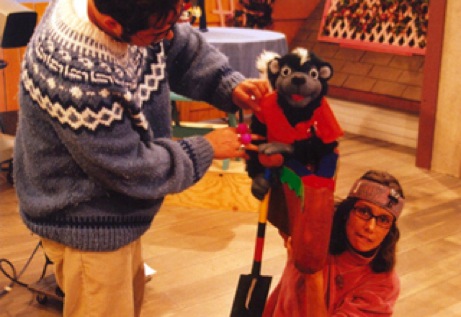 According to Jani's biological mother each one of her handcrafted dolls had a spirit.
Playing with her mother's original creations laid the foundation for a career in puppetry and her ability to "bring them to life".
Jani was also fortunate to train with the late Jim Henson during the early 1980's.

Starting as a background performer Jani soon worked her way up to lead roles with Grannie on the Mr. Dress-Up Show,
Sasha on Prairie Berrie Pie, Seeka on Wumpa's World (Gemini Award) and Pa Foley on the award winning series Big Comfy Couch.
"Puppetry is a physically challenging skill which is hugely rewarding" says Lauzon.

"I will never forget the first time I got fan mail for Grannie. Those are the kind of rewards that put life in a great perspective".