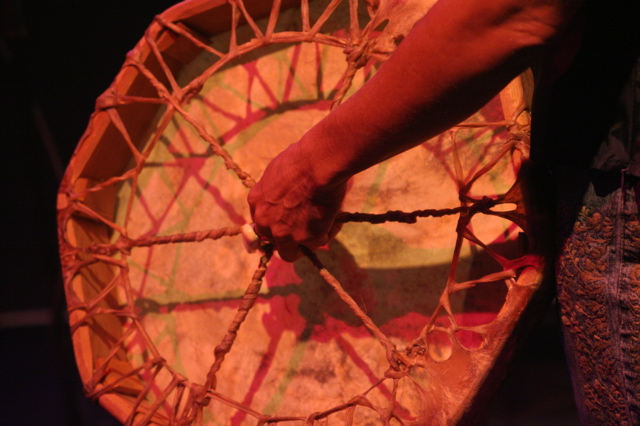 Jani can't remember a time that she didn't sing.
She has fond memories of singing in her basement to her sister's London-a-Go-Go records, or with her mother on long trips. In fact, it was her mother who taught her to harmonize and to enjoy the expression of music. She had the added bonus of her father being a jazz piano player and her foster parents being there to nurture and encourage the development of those gifts.
With a vocal style inspired by Etta James, Nina Simone and Big Mama Thorton, Jani's songs never-the-less firmly based in roots, blues and Native Canadian musical traditions.
Jani is a three time JUNO nominee, twice for her two solo albums BLUE VOICE NEW VOICE and THIRST and also for her contribution to the compilation HEARTS OF THE NATIONS. She was also nominated for a Canadian Aboriginal Music Award for her album MIXED BLESSINGS in the Best Traditional Female Artist catergory.
As a vocalist, Jani has appeared live across Canada and has lent her voice to countless film, television and theatre soundtracks.